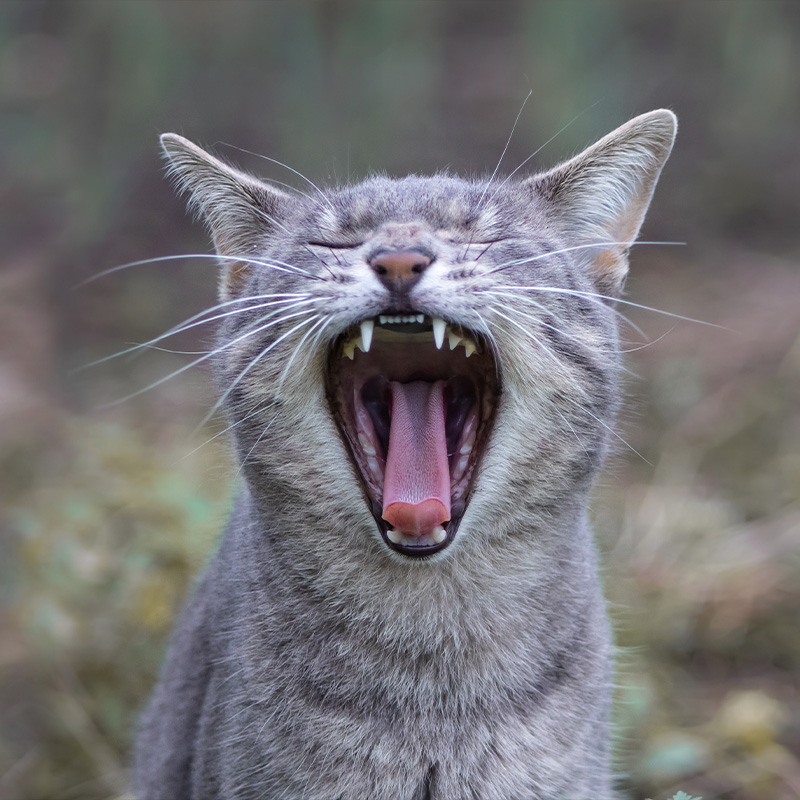 Dentistry
At CareVets we believe your pet's teeth are just as important as ours, so we encourage annual dental checks for all of our clients. We offer a range of standard dental services such as routine cleaning and other procedures including dental surgery.
Dental issues are the number one problem that we see in pets. After every meal, a layer of invisible plaque develops on teeth, which in time can become tartar – the yellow/brown staining that you can often see on affected teeth. This provides an ideal environment for bacteria to grow which can loosen the ligament holding the teeth in place, leading to loss of teeth. The bacterial infection around the teeth can also spread into the blood stream and affect heart and liver health.
As we know, dental pain can be some of the worst pain, and often our pets are masters at hiding that pain.
At CareVets we have a range of facilities to help diagnose, treat and prevent dental disease in your pet.
Our dental facilities include:
Scaling and polishing equipment
High speed handpieces for tooth extraction
Dental radiology (x-rays)
Oral surgery equipment
Dental referral services
Products to help with maintaining dental health including dental chew toys, dental diets, treats, pet toothbrushes and more.