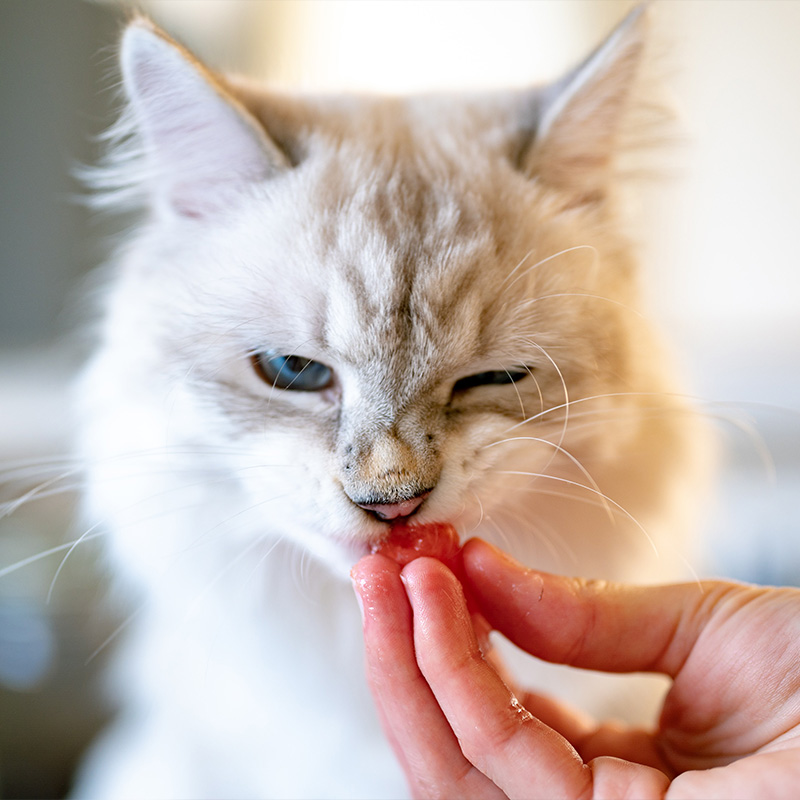 Pet Food & Nutrition
At CareVets, we believe that for your pet to live a long and healthy life a considered approach to nutrition is crucial. A healthy diet is important and one of the simplest ways to ensure you set your pet up for success.
A healthy diet can contribute to more than just sustenance, general wellbeing and maintaining a healthy weight. If your pet is prone to or experiencing certain health issues, there are diets that can assist in the prevention or alleviation of these. Some examples are dental diets, urinary tract infection diets, joint health diets and more.
Nutrition should be regularly revisited throughout your pet's life, as different life stages require different nutrient profiles to support your pet.
All our clinics have a range of healthy pet food with both everyday diets and Veterinary prescription diets available. Our teams are here to provide nutrition advice for your pet. Whether you are after advice on your pets' current diet, are looking for help transitioning to a new diet or are completely unsure of what to do – we're here to help.