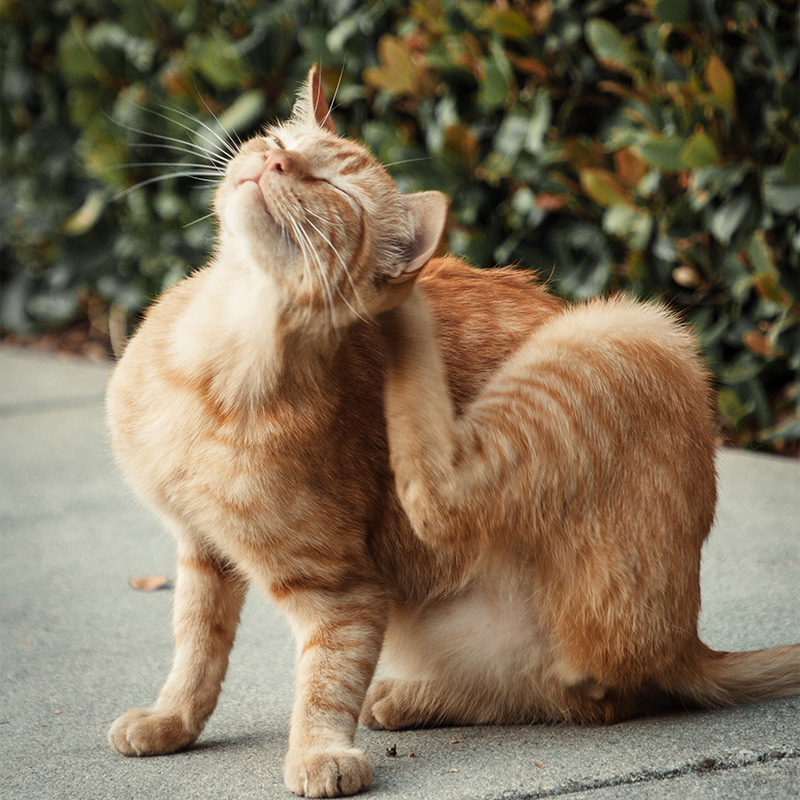 Fleas & Worms
Parasite control is an important part of healthcare for your pet. Fleas, mites, lice, ticks and intestinal worms are not just unpleasant for your pet but can lead to a range of health issues if left unprotected and unchecked.
As with many things, prevention truly is the best cure when it comes to parasites. For example, once fleas have made a home on your pet and in your environment, it can be notoriously difficult, time consuming and expensive to fully get rid of them.
There is also a misconception that certain parasites only need to be treated for during the warmer months of the year, or not at all if your pet is kept indoors. Although some parasites are more prevalent in warmer months, there is sadly no time of the year they are not around and able to find your pet. Similarly, even if your pet does not go outside, that does not mean parasites from the outside cannot find their way to them.
Luckily, parasite control is made simple with a wide range of excellent and effective products available. We can recommend a parasite control program for your pet based upon their lifestyle, your home environment and budget.